*** WE ARE NOT CURRENTLY HOLDING IN-PERSON CLASSES. PLEASE CONTACT THE CLASS LEADER TO FIND OUT IF THEY ARE HOLDING ONLINE GATHERINGS ***
Adventure
Stewart Family Life Center Meeting Rm
The Adventure Class discusses thought-provoking books and their questions.
Contact: Bob LaGrone, 584-5065
John Wesley
John Wesley Room (off Narthex)
We pray for each other, study with each other and enjoy lively
discussion.
Contact: Larry Ellzey

,
584-1393
New Life
Room C3 (under the stairs)
We are a discussion class for adults of all ages and stages.
Contact: Mary Bell Haney, 833-6834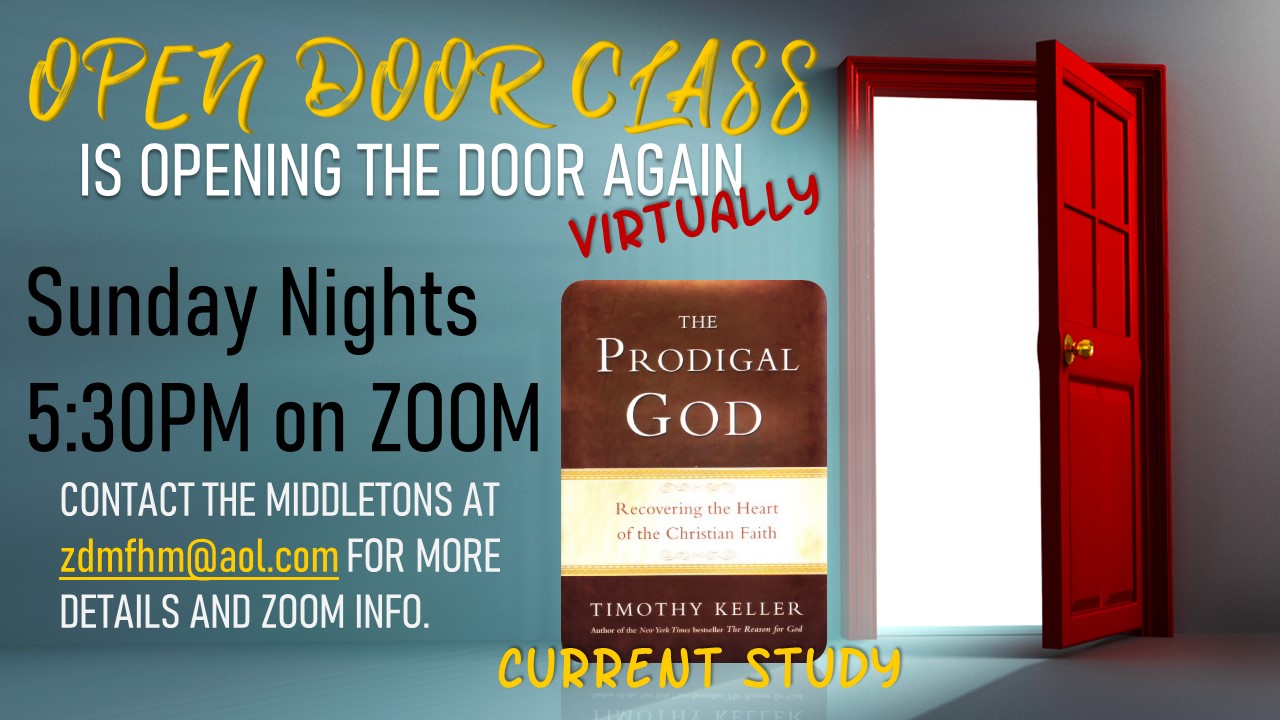 Open Door
Stewart Family Life Center, Lobby
Open doors and open minds lead to lively, provocative discussions and exchange of ideas. We enjoy our varied studies from many
acclaimed Christian authors, as well as the occasional
party!
Visitors are always welcome, and the door is always open.
Contact: Frank & ZoeDean Middleton
581-3051
Practical Christian Living
Room C2
We study Christian books and
movies to explore practical issues that confront us (e.g., living ethical lives, finding meaning in our work, managing finances, using prayer to deal with difficult problems, understanding other religions). Our studies and discussions will be consistent with the biblical principles of our
Christian faith and the traditions of the United Methodist Church.
Contact: Nancy Haegele
S.A.L.T.
Room C6
Sharing And Learning Together (SALT) is a video and discussion based class. Lessons are facilitated by members on a rotating basis in a round table conversation format. This class is designed for couples who still have children living in the home, but all are welcome.
An encouraging place to nourish spirits and discover ways to connect with our faith and build community despite busy schedules.