Children and parents are invited to join us on the playground from 10:30-11:00am to connect, play, and experience God's love in an outdoor, socially distanced setting.
RSVP to Julie at julie@westernhillsep.org by the Friday before each gathering so that individual materials can be created for each child attending.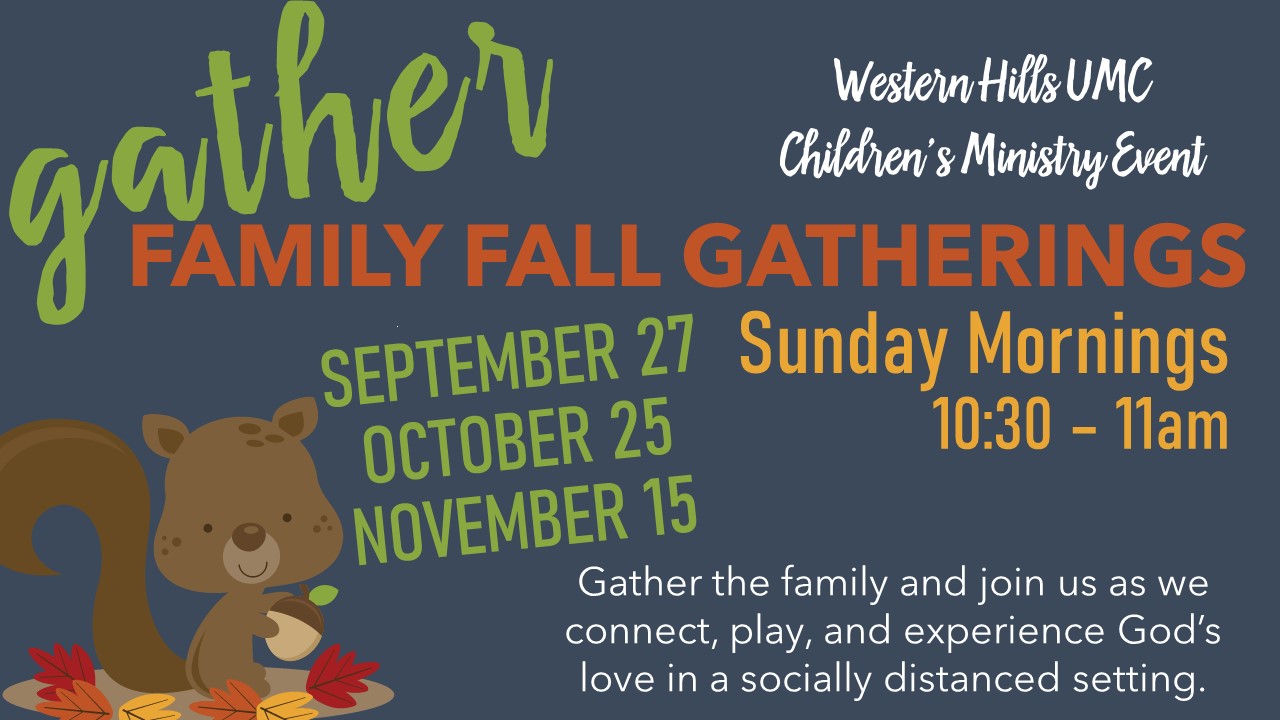 Pastor Kim invites you to informal conversation
under
the trees in front of the library. Bring a chair & your favorite beverage. Wear a mask.
Church Conference is our annual meeting to approve the business of the church with our District Superintendent. Please see your emails for Zoom link.
Pageturners Book Club
*****UNTIL FURTHER NOTICE, PAGETURNERS WILL MEET USING ZOOM – CONTACT BOB FOR MEETING CODES*****
A drive-by reception will be held in celebration of our pastors, outside the church, from 3-4:30pm on Oct. 11. Masks are required for this time of fellowship. Cards/tokens of appreciation for Pastor Kim and Pastor Amy can be brought on Sunday mornings, mailed to the church office, or brought to the reception.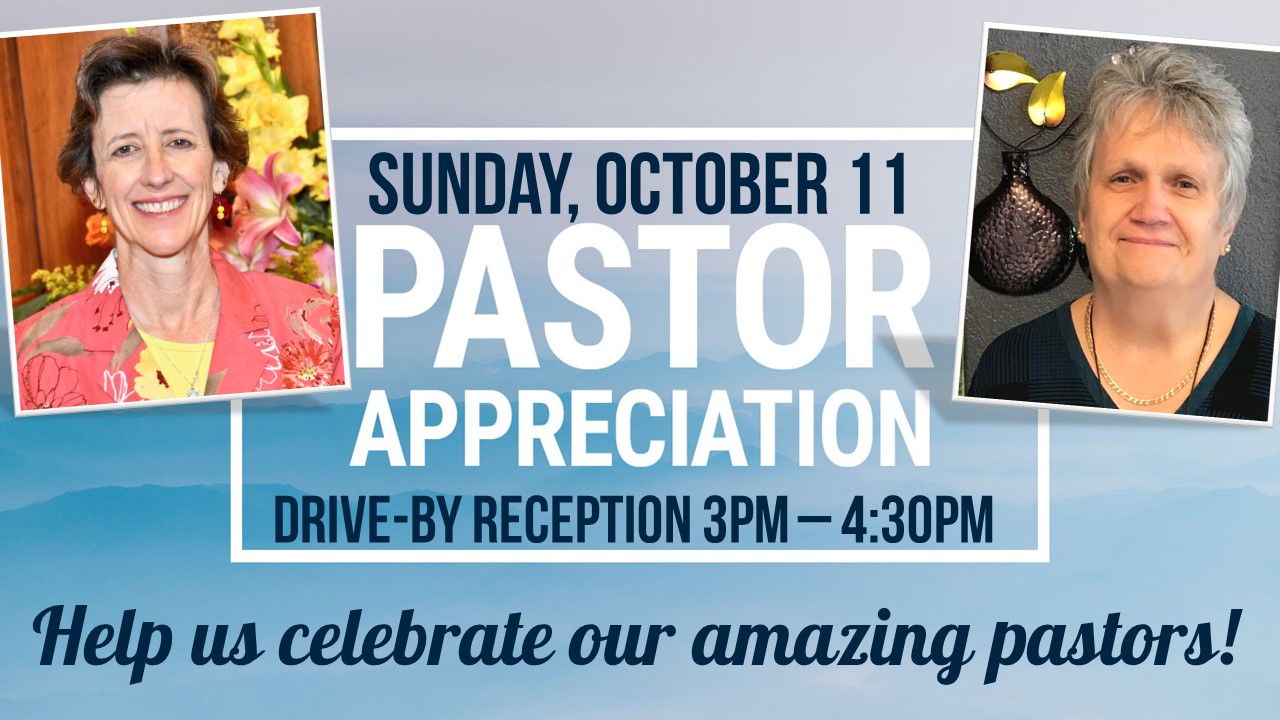 All are invited to join us as we discuss ways to get connected at Western Hills United Methodist Church. We will meet in-person outside the church at 3pm and will offer a Zoom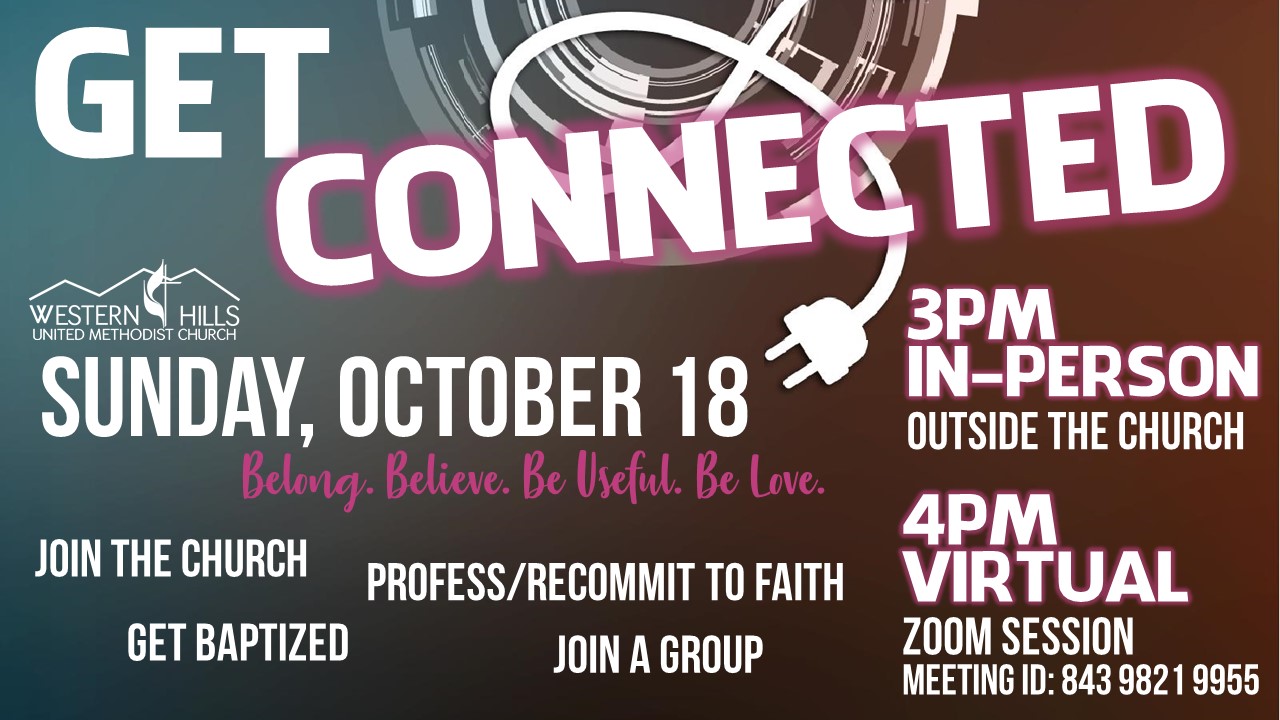 Join Pastor Kim for a time of prayer on Wednesday morning. We will gather using ZOOM and will spend time praying together. Worship order can be found at the bottom of this message.
Join Zoom Meeting
Meeting ID: 810 3683 4828
Password: 025879

Join Aina Olonade on Sunday nights at 6PM for a time of worship live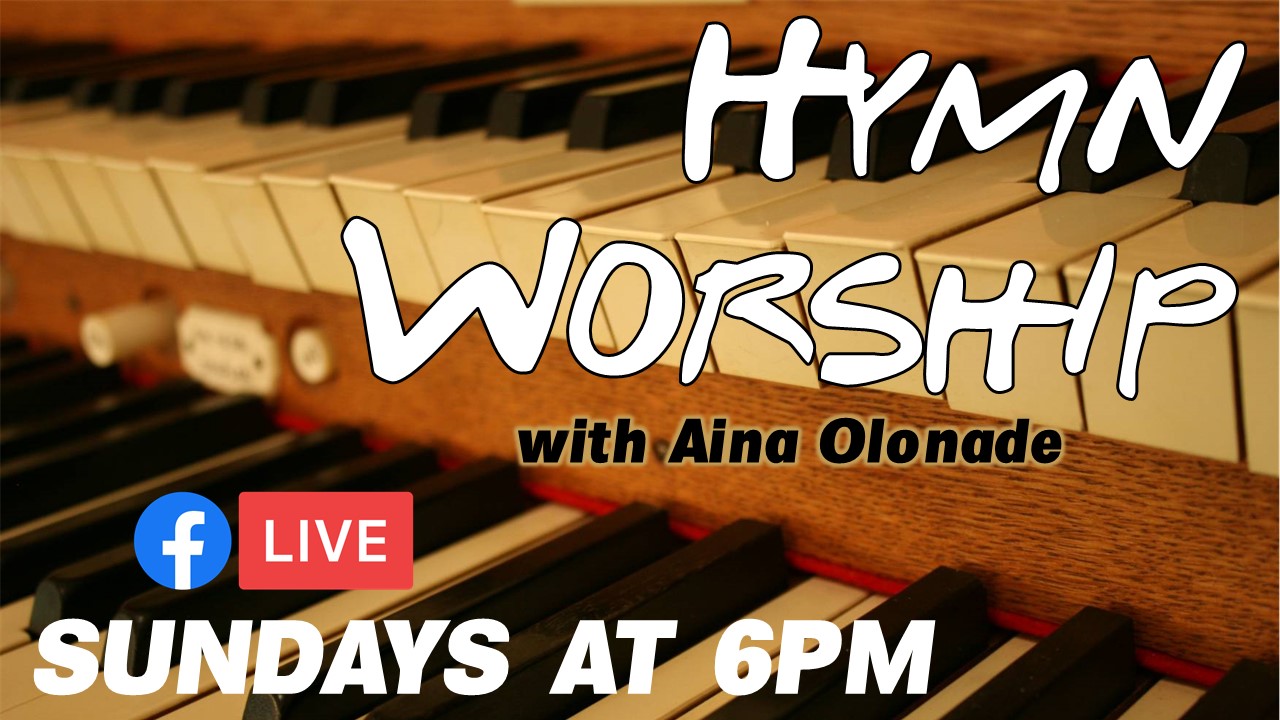 **************************************************************************************************************************