Pageturners Book Club
Lively discussion and refreshments.
Meets 2nd Thursday of the month from 2pm – 4pm.
Bring a friend!
Location: WHUMC Library
Child Care: No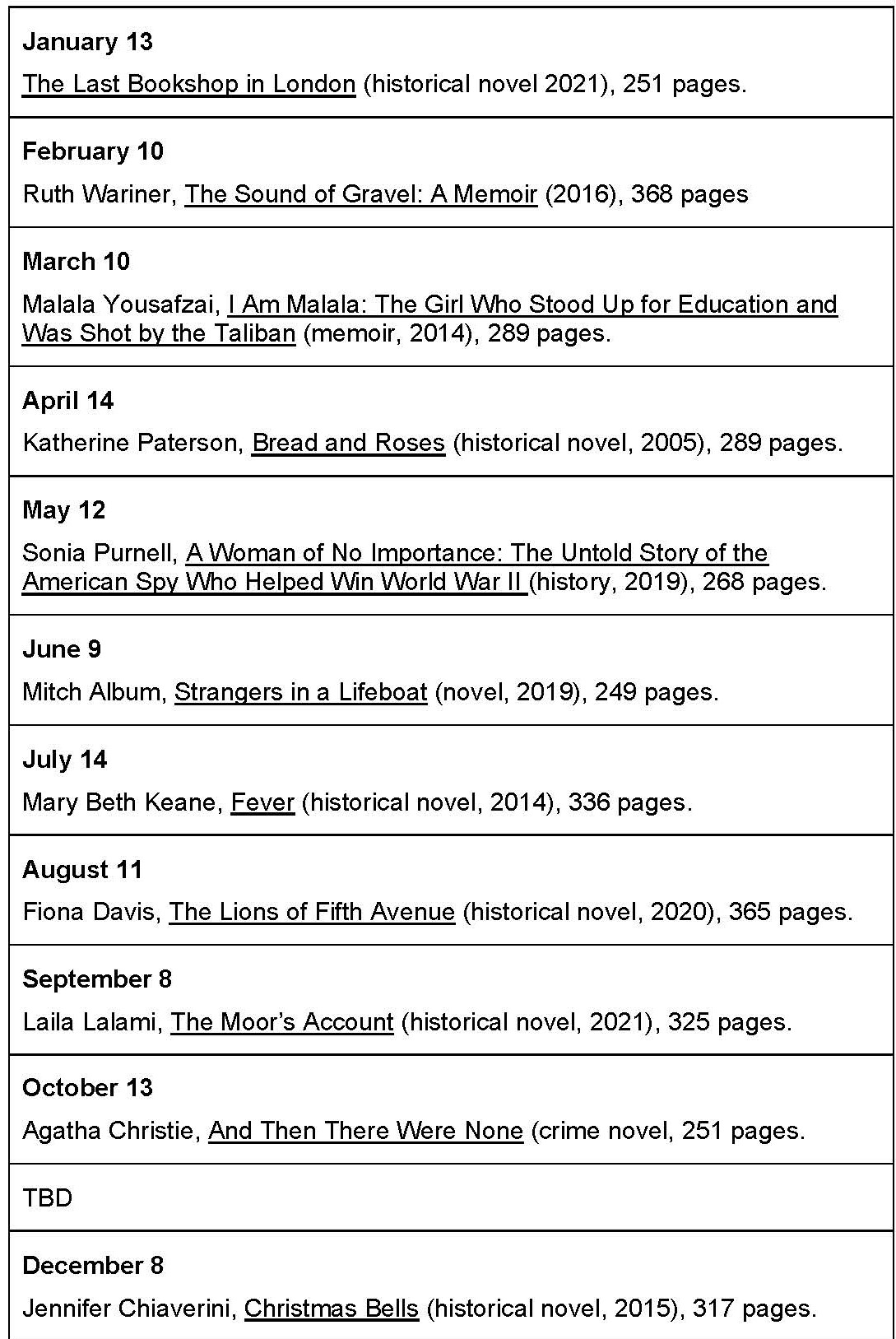 Single Ladies' Luncheon
Dianne Jackson 581-0422
A monthly luncheon for single women to join together for fellowship. These luncheons are at various restaurants around town. Typically held the 2nd Sunday of each month.
When: One Sunday each month, following 11:00 service.
Location: Various Locations
Child Care: No
Requirements: None