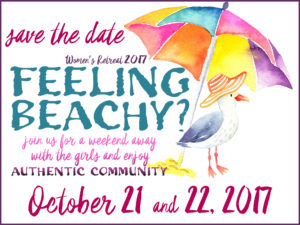 Friends in Christ
Zoe Dean Middleton 581-3051
This group of women meets weekly to study God's word. The goal is to grow closer to God, and to deepen friendships with one another. We will begin studying Eugene Peterson's: Psalms- Prayers Of The Hearth on January 15, 2015. With use of scripture and discussion the group will discover how God works in the world.
When: Thursday, 6:30 p.m. (Starts January 15th)
Location: C-2
Child Care: No
Women's Bible Study
Henny Valenzuela
This is an inductive Bible study designed to help women of all ages discover for themselves what Scripture is teaching. The study includes three types of questions: observation, interpretation and application. These three keys unlock the treasures of Scripture and encourages an open and caring attitude of the participants. This group is currently studying Luke: New Hope, New Joy by Ada Lum. It is a 26 lesson series divided in two parts. The group encourages women to join at any time, regardless of where they are in a study.
When: Thursday at 9:30 a.m.
Location: John Wesley Room
Child Care: Upon request
Requirements: Purchase of study book
United Methodist Women
The UMW is a supportive group of women who enjoy fellowship and support missions. The UMW General Meeting is held 5 times through out the year on Tuesdays at 9:30 a.m. in the Narthex. Programs include Bible studies and informative programs about local missions presented by members and guest speakers. Devotions and fellowship are integral parts of each meeting. Service projects focus on the Opportunity Center for the Homeless, Lydia Patterson Institute, and Houchen Community Center, all located in south El Paso.
Esther Circle
June Fraka 584-2099
When: Third Tuesday of each month at 9:30 a.m.
Lydia Circle
Jill Boyea 373-6928
When: Third Monday of each month at 7:15 p.m.
Mary Martha Circle
Susan Noble 581-3547
When: Third Tuesday of each month 11:30 a.m.